Hungry man is an angry man
Hungry man is an angry man,the sentence says it all and is so true but still we take a lifetime to understand it. A hungry man is indeed an angry man and his crankiness,mood swings,irritation is all due to the 'hunger' attack he faces from time to time.
You will be curious to know more about this and I am sure like me are eager to make your man's life happy and joyful.
If you too care about the man in your life so much then definitely read my story to find out what changes I did to Nik's diet and changed him completely.
That eye opening evening
It was a Friday evening in the month of July and it had just rained, leaving the atmosphere fresh and pleasant. I was in the weekend mood already and had planned long drives, movies, outings, going to tekdi etc. I was eagerly waiting for my husband as I had made his favourite meal…Chole bhature  and Dal makhani.
Bell rang and I hurried to welcome him with a happy face and a naughty smile. My smile faded in a second when I saw his stressed and lifeless face. Without talking much he went to his room to freshen up.
I quietly went in to the kitchen and started serving dinner. When I was garnishing my dal and giving final touches to my meal, a thought came to my mind as to what must have happened to him, why was he not in mood to greet me as he always does… is it office politics, traffic stress, polluted roads, fight with someone? But this behaviour of his is happening quite often, I said to myself.
We started eating quietly or perhaps we were taking the British etiquette of eating silently, very seriously. To break the silence, I started asking him what was the matter with him and why was he so tired. Women and their bad timings! But I just couldn't wait to know what the matter was. After munching on some bhaturas (indian bread) he seemed fine and told me that his head was paining along with his entire body.
While doing the dishes I noticed that after having food he sounded much better and was very much in the mood to chat but some things pinched me very badly. I realized that his head pains almost 3 times a week, also he feels sluggish and tired quite often. I understood there is something more than the hectic schedule and work stress which is possibly the cause of all this. I decided to monitor his food timings and also his energy levels. I started marking the days when his head pains or when he feels more tired and after experimenting with him I realized that it's the 'hunger' and the 'empty stomach for long hours' that drives him crazy and makes him angry. But due to workload he doesn't realize that he needs to eat something at that very point.
From the very next day I made some key changes in his diet which were:
I made sure tea is not the first thing that he consumes in the morning and made him drink a glass of warm water with lemon and honey.
I made him eat protein rich wholesome breakfast before leaving for work.
3. I made sure he consumes salt and sugar only when required and cut down on his extra intake.(I also replaced white salt with black rock salt for seasoning fruits and salads).
4. I compulsorily gave him home packed lunch box and made sure it has salad in it.
5. I  started giving him an extra Tiffin box for a mid evening snack which consisted of anything from nuts, fruits, bhel with sprouts, oil free theplas(indian roti with spices) popcorns, flaked rice (poha chivada), chikki, wheat sandwich, fiber biscuits and anything which was healthy.
6. I made sure he takes early dinner and there is the time of at least 2.5 hours in between his dinner and sleep time.
7. I also made sure he drinks maximum water as much as he can and gave him lemon and kokam juice in a bottle to add variety.
8. I also encouraged him to take power breaks in between and to take staircases instead of elevators.
9. We both started 30 mins of brisk walk in the evening and did 20 mins of yoga everyday.
10. I made a CD of his favorite songs and asked him to meditate on those songs, which unbelievably proved to be a great stress buster.
By the end of third week the picture was altogether different. He went to office with a happy face and came home with a peaceful mind.
Now he is way more energetic and a happy person. He enjoys his drive to office with his favorite songs and hence has no effect of traffic on him. He calls me in between and takes break in work and while we talk, he takes a walk in the corridor or any open space possible. He is the one making plans to go out and is always eager to do fun outdoor activities.
A small transformation in the lifestyle and a little awareness towards what we eat and when we eat gave me my fun loving husband back.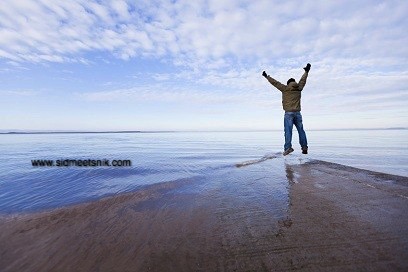 Today life is becoming very uncertain and way more hectic than we can ever think of. On top of that, the corporate and IT field is full of workloads and targets. Busy city life takes a toll on our health and makes us a robot without feelings. Nature has made man powerful than woman they say, but nature has not given any excuse to a man to rest or take a break from his work unlike woman who gets pregnancy break and get many chances to be at home. Men are continuously working and they always have the pressure of running the house so it's our duty to take care of our man.
So if you too equally care for your husband, brother, father, son or any man in your life just concentrate on what he eats because "We are what we eat". Right eating habits can do wonders to our health so don't surrender to this hectic life but be the master of your life without wasting a day from now.
And remember "the way to enter a man's heart is through his stomach" so make his stomach happy to win his heart 🙂
Please follow and like us: