Hi Guys,
Thanks for visiting the site and reading my Blogs.
After reading our Travel stories, Trip guides and Food encounters, we are sure you all want to go on a journey yourself  and explore the whole World  like we do.
So Stop DREAMING and start PLANNING!!
By planning your trip through us you will get a chance to explore the place on your own in your own way.
We are here to give you customised and tailor made Trips that will fit your preferences and pocket.
WE CAN HELP YOU IN –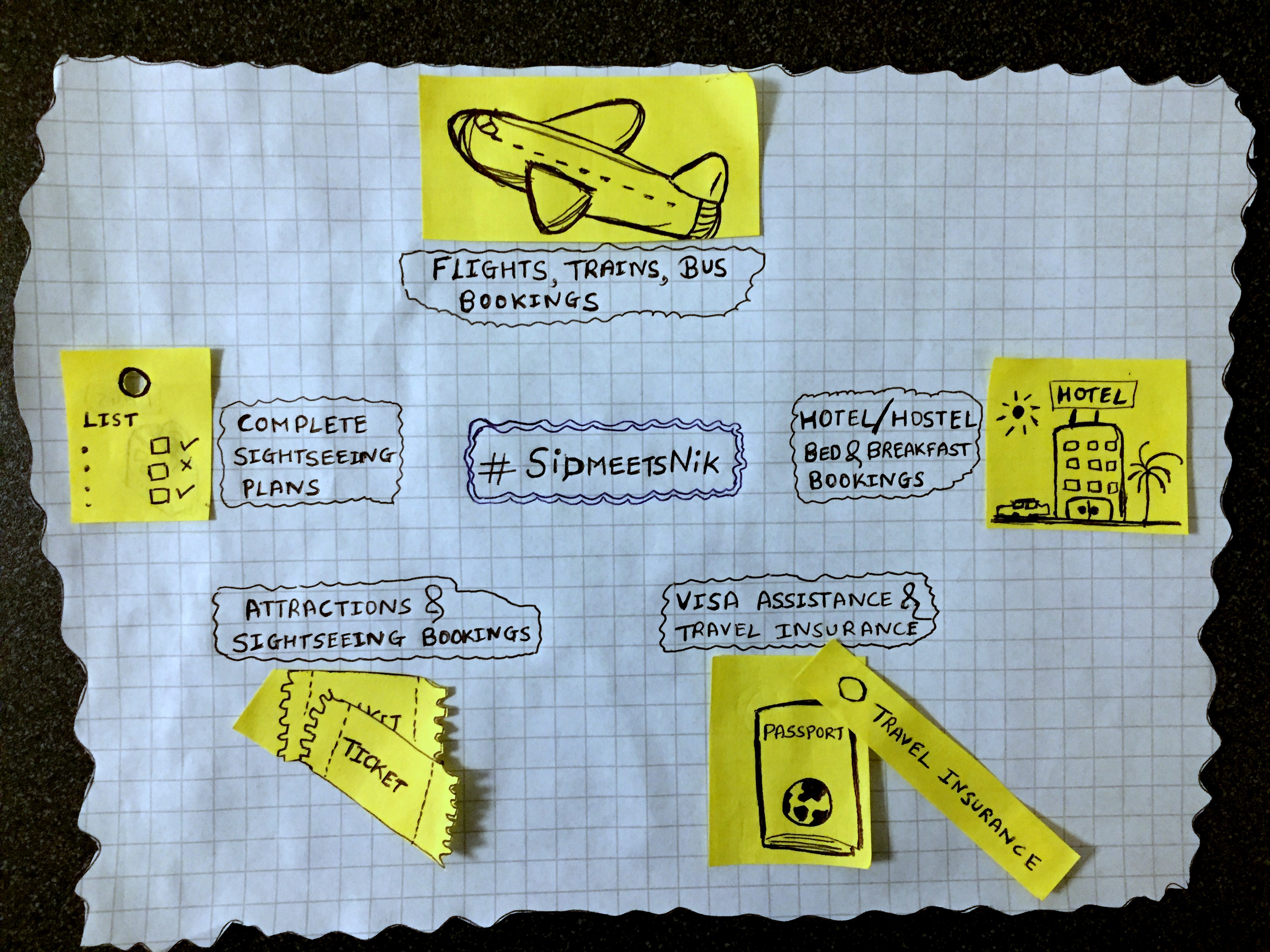 TRANSPORTATION
 Flight Tickets, International as well as domestic.
Train and Bus tickets and can also suggest the BEST and WELL KNOWN routes to take.
Eurail Pass and other city passes.
ACCOMODATION
Hotels/Hostels/Apartments/Bed & Breakfast for you which will completely depend on your TASTE AND CHOICE.
VISA AND TRAVEL DOCUMENTS
Visa Paperwork and can guide you on all the documents that you need to produce.
 SIGHT-SEEING & ATTRACTIONS
SID-NIK'S must see list of attractions in that Place and city.
Book tickets for famous attractions.
Guide on Public transportation (Metro,Tram,Bus,Boats etc)
Help you to plan your itinerary
Even though not for the entire trip #SidmeetsNik can help you in individual Flight bookings or Hotel bookings or only day wise Attractions bookings too. So don't hesitate to contact us with any of your Travel needs, we will be happy to help.
For Charges and other details  just drop an email on : bookings@sidmeetsnik.com and we will take care of the rest.
Also you can reach us on whats app on this given number : +91-8007657377
Looking forward to plan your travels that will  give you an unforgettable time and loads of memories!
We promise to make you explorers and not tourists !
Thanks & Regards,
SidmeetsNik