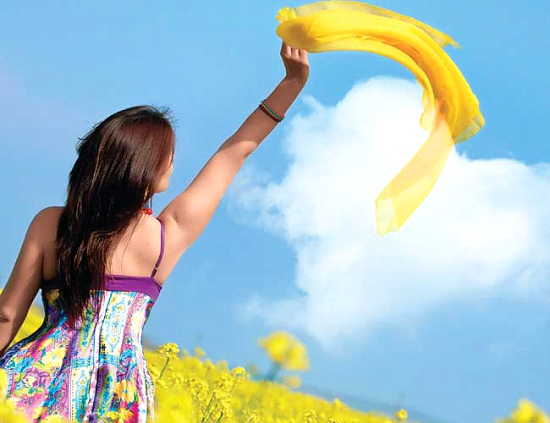 Women's day is coming and everywhere there is this topic of women empowerment, women safety, women hygiene and sanitation, women education etc.There are loads of events happening and many other workshops coming up to celebrate and honor women. International women's day will be the day when news papers will be full of articles telling about the strength and accomplishments of women……wow it feels lovely to be a women…isn't it?
so what are we doing to celebrate it individually?
Girls do u have any specific plans…..yes I know what are you thinking??? or rather expecting. "My office guys will plan something and will give away gifts on women s day" or " we all will cut a cake and distribute sweets" ..or some may have a least expectation of a card from their loved ones or as simple as a cup of ginger tea on a hot evening made by their husband especially for the day……that's it.………OH gosh we are talking about women moving ahead in each & every field, in all aspects and still we expect someone else to do something to keep us happy…..like really…..are we that dependent on others for our happiness? Can't we celebrate this womanhood all by ourselves?
Yes we can and we will ,or rather we should…..yes we should go out and celebrate this day, not because it's a hype or it's a new cool to celebrate such things but it's for US (for YOU) …for that inner satisfaction and real happiness.
All you women out there JUST ONCE forget who you are, what you have been doing, which age group you belong to, what others think about you, what status you hold, and most importantly forget that YOU ARE A WOMEN….AND BE A GIRL …. And just celebrate and live in the moment.
Stop taking care of all around you and focus on your being. Pamper yourself and just follow this to-do list
1. Get a haircut,style it differently and color your hair(i know its your secret wish to do it since ages)
2. Buy some nice things for yourself, shop for all those things which are on your mind(shopping therapy always works its like…. NIRVANA!)
3. Get a card for yourself(when was the last time you visited Archies?..do it today)
4. Have a road side wada pav or a pani puri and gorge on your favorite food without bothering about the calories..;)
5. Decorate your room with those red roses you have always craved for.
6. Make time for your best friends, call them or just meet for a coffee.
7. Click snaps like teenagers and go to your old college katta or to your all time favorite hang out.
8. Experiment with your clothes, yes wear all bright colors this summer.
9. Dance like no one's watching on your favorite item song ;).
10. Praise yourself for all the good work that you have been doing.
Just remember happiness doesn't come with a price tag so be creative & explore more ways to do something than the routine and make yourself happy and cheerful. Have a blast, enjoy to the fullest because no one can ever know and love you the way you will love yourself.So this women's day swear that you will keep up the spirit and will break free… …and not only for the day but for whole of your life you will celebrate being a women by loving yourself first 🙂
If you do so that's the real women's day celebrations, not for the day but for the lifetime!
Please follow and like us: